The following email was sent to the 44,000+ supporters of iLoveMountains.org. To sign up to receive free email alerts, click here.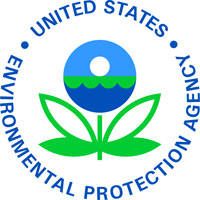 Last April, the Environmental Protection Agency took a bold step toward curtailing mountaintop removal coal mining when it issued draft guidelines to minimize the practice of "valley fills" — which bury streams and poison Appalachia's water sources — unless they meet a high standard.
The guidelines were just one of a series of draft rules issued that day designed to curtail the impacts of destructive surface mining. And every day since, Big Coal has argued that the rules are too costly and need to be overturned.
But now it's our turn to be heard. The EPA is accepting public comments on the proposed restrictions for mountaintop removal. Will you take a moment to tell the EPA to stand firm on limiting the devastating effects of mountaintop removal coal mining?
Click here to contact the EPA today:
http://ilovemountains.org/epa-guidance
We know that Big Coal has been working hard to flood the EPA comment boxes with demands to roll back the new guidelines.
We can't let Big Coal and their front groups frighten the EPA into backing down. That's why we need you to take just a moment today to speak up and make your voice heard.
Submitting a comment takes just a few moments. Please, act now.
Thanks for all you do,
Matt Wasson
iLoveMountains.org